Additional Support - Banner
Support Organizations
Support Organizations
If you are a patient or caregiver for someone who is being treated with TURALIO for tenosynovial giant cell tumor (TGCT), having information about the disease and treatment is important. TGCT is also known as giant cell tumor of the tendon sheath (GCT-TS) or pigmented villonodular synovitis (PVNS).1 TGCT is a type of rare, non-malignant tumor that can form in or around joints.1-3
Here are some organizations that provide patient and caregiver support and information on the latest research and treatments available. These helpful resources are independent from and unaffiliated with Daiichi Sankyo, and Daiichi Sankyo does not review or endorse any of the organizations listed below.
TGCT Resources
---
Support Groups and Services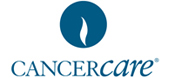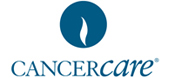 References: 1. de Saint Aubain Somerhausen N, van de Rijn M. Tenosynovial giant cell tumour. In: Fletcher CDM, Bridge JA, Hogendoorn PCW, Mertens F, eds. WHO Classification of Tumours of Soft Tissue and Bone. Vol 5. 4th ed. Lyon, France: IARC Press; 2013:100-103. 2. Rao AS et al. J Bone Joint Surg Am. 1984;66(1):76-94. 3. Ravi V et al. Curr Opin Oncol. 2011;23(4):361-366.